Miles of fun at our pre-Marathon Fundraising Day
A high energy Fundraising Fun Day took place at Friday Media Group's Sayers Common head office on Thursday 7th April which raised over £350 for St Peter & St James Hospice. The theme for the day was fitness for all – with staff donning their sportswear and trainers and taking part in a Treadmill Challenge which clocked up an impressive 181 km between 6am and 6pm.
There was also a Cake Sale (so that we could exercise our taste buds!) and a Runners Sweepstake – with proceeds going to St Peter & St James. Scroll down for video and images.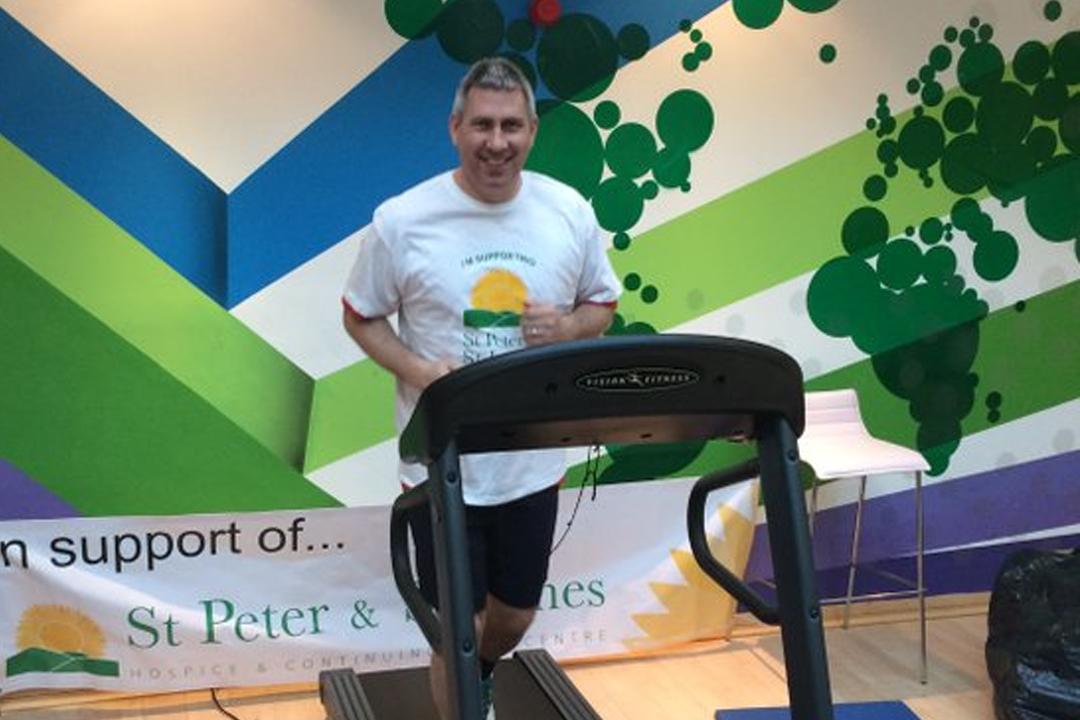 Donate now via our Just Giving page.
As part of our monthly wrap meeting FMG Product Director Will Kidger introduced Carolyn Robinson, Donor Relationship Manager at St Peter & St James. Her speech and a video enlightened us on the details of the care provided – from palliative care and respite care to wellbeing services and bereavement counselling. Carolyn also explained how essential fundraising is to the hospice, pointing out that it costs £7,000 a day to run, with £2.6m required to be raised from voluntary giving each year.
The activity-filled day forms part of our wider fundraising drive for the Sussex hospice, and our fundraising efforts will reach a peak when FMG's team of 20 Brighton Marathon and BM10k runners are let loose on the seaside course on Sunday 17th April.