Innovative link-up with the Friday-Ad kicks off Furniture Now!'s 25 Year Anniversary Celebrations
Can an old sofa change the world? If the people at the Friday-Ad and Furniture Now! are to be believed, it can.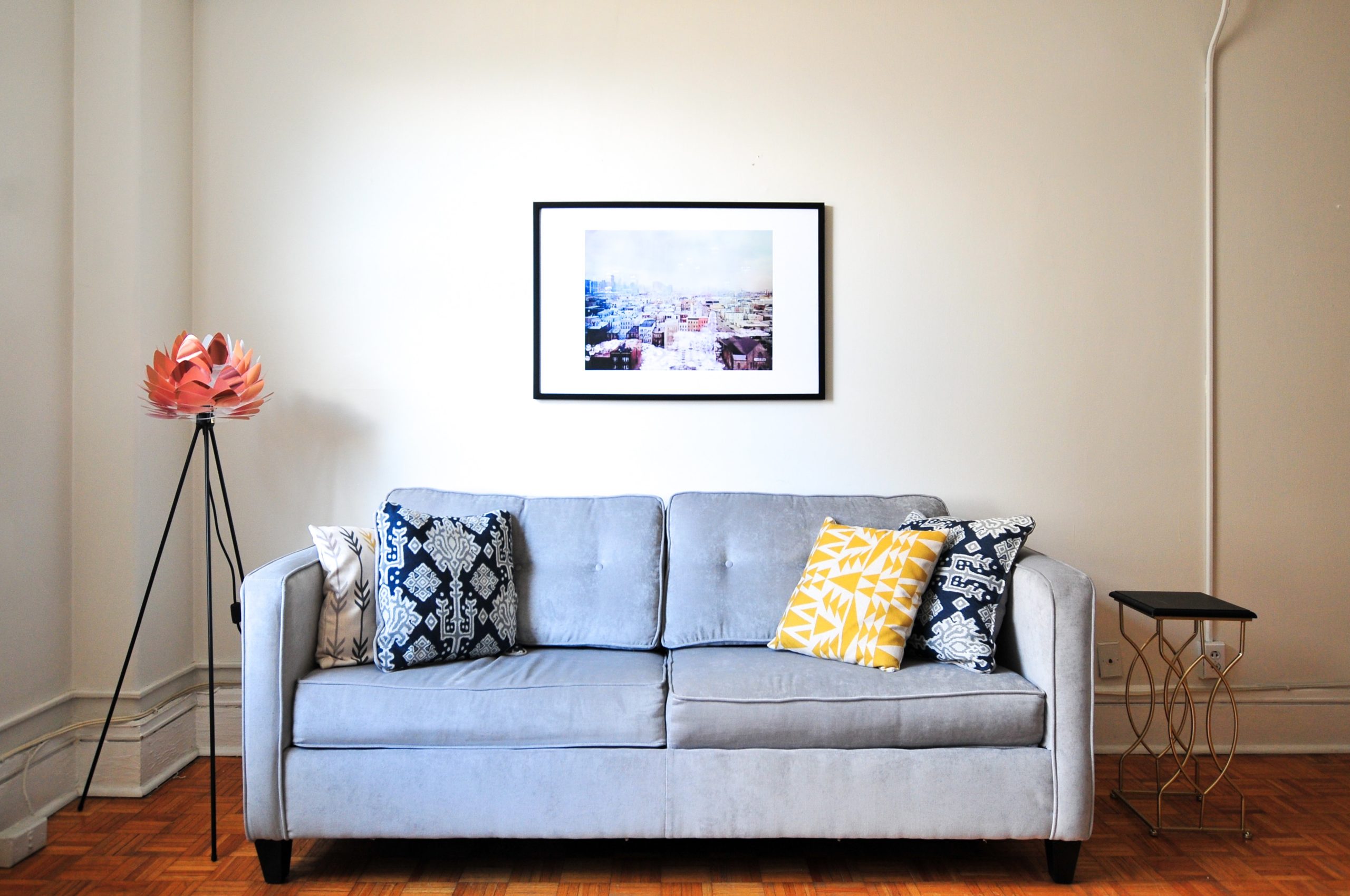 In the UK over 10 million household items, like furniture and electrical goods, are sent to landfill every year; a hefty contribution to our mounting waste and pollution problem. Perhaps more astonishingly, at least 3 million of these items could be reused immediately; highlighting not only the huge environmental, but also social cost of our throw-away society.
In an innovative link-up the Friday-Ad and Furniture Now! aim to reduce household waste and poverty across Sussex, by encouraging more people to recycle, reuse and relove.

The Friday-Ad, with its free weekly classifieds paper and online marketplace, has a huge audience of people looking to buy and sell used furniture and other household items.
Furniture Now!, celebrating its 25-year anniversary this year, is part of the Now! Charity Group, which provides essential household items and life-changing community experiences to people in need or at risk of social exclusion.
As part of the new partnership, a dedicated online shop has been created for Furniture Now! on the Friday-Ad website (friday-ad.co.uk). It features low cost, high-quality furniture, household and electrical goods for sale at Furniture Now!'s stores in Eastbourne, Hailsham, and Lewes. 
Friday-Ad's community of users will also be encouraged to donate unwanted furniture and household goods, making use of Furniture Now!'s free collection service, conveniently bookable online and via its stores. 
The new partnership will be promoted via Friday-Ad's website and weekly print editions, as well as email and community radio; a support package worth more than £10k this year.
Tinka Carrick, Marketing Manager at the Friday-Ad commented, "Thanks to our strong community of users, we're perfectly placed to help drive local donations of household items and sales for Furniture Now!.
"We're big on the community at the Friday-Ad, and really excited about the difference we can make to people in need in our local area. We encourage all of our users to get involved, because their old sofa might just change someone's life for the better!"
Michael Ryan, CEO, Now! Charity Group said "We're delighted to have the Friday-Ad's support in growing our furniture donations and sales. Income from our Furniture Now! stores are vital to funding life-changing community experiences and our 'Projects for Good'. We've been impressed with how invested the Friday-Ad team has been in supporting our cause. Our partnership really is the perfect way to kick-start our 25th anniversary celebrations."
The partnership was the brainchild of Rob Hancock, who has been with the Friday-Ad for over 20 years and now heads up its charitable arm, the Friday Media Group Foundation. He said, "Furniture Now! is a great fit for us in terms of their operations and aspirations. We're very excited about our partnership and the impact it will have on local people's lives. It is part of our ongoing commitment to use our network, resources, and skills to make a positive difference to the communities we live and operate in."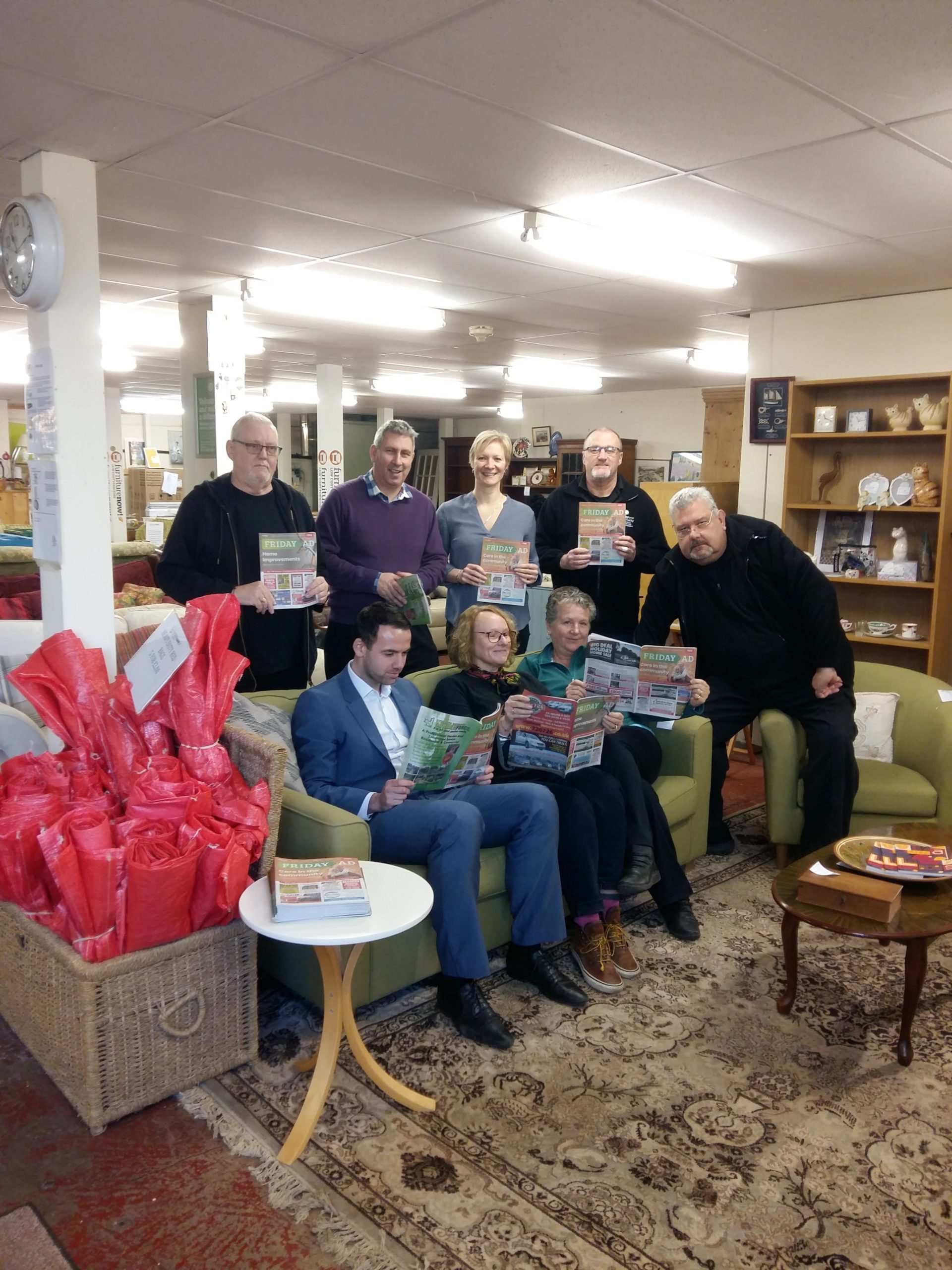 Feeling the "Re-Love"? Here's how you can get involved:
 Donate Your Unwanted Furniture
Furniture Now! offers a free collection service for unwanted furniture and electrical goods, which can be easily booked online (nowcharity.org.uk) or via one of their stores. All items will be reused and redistributed to people in need across Sussex.
 ReCycle and ReLove
For low cost, high-quality furniture, electricals and more visit Furniture Now!'s online shop on friday-ad.co.uk or pop into one of their stores. By purchasing their recycled goods, you are supporting life-changing community initiatives.
 Furniture Now! Stores – Open 6 Days a Week: